Lorena Tarantino & Gianpiero Galdi
Gianpiero  was 15 when he fell in love with tango on a first trip to Buenos Aires. His career as a dancer and then as a teacher began the following year in Italy and abroad. At 18, he decided to devote his life to tango. Since then, he has never stopped traveling and dancing with renowned partners such as Mila Vigdorova, Corina Herrera, Cesira Miceli and Nadia Hronidu.
For Gianpiero, tango and pedagogy are totally linked to his studies of music, engineering and biomechanics as « a simple and effective technique, based on natural laws and conscious listening, as a key to freeing the real and intimate spirit of tango ».
Lorena has been studying dance and ballet since the age of five, at 17, she meets tango thanks to Gianpiero. Under his direction, she embarked on her professional career. In 2015, she began to study, teach, travel and perform in partnership with Giovanni Cocomero, with whom she collaborated on numerous projects such as: "Gtango School", the cradle of Tango in Salerno.
In 2018, Gianpiero and Lorena begin their partnership, working daily on the flow and connection with tango, based on their deep mutual understanding as people, friends and dancers. They are motivated by the research and analysis of an ever more precise and effective didactic method, with the aim of providing the precise expressive art of tango but also significant, deep and truthful communication tool.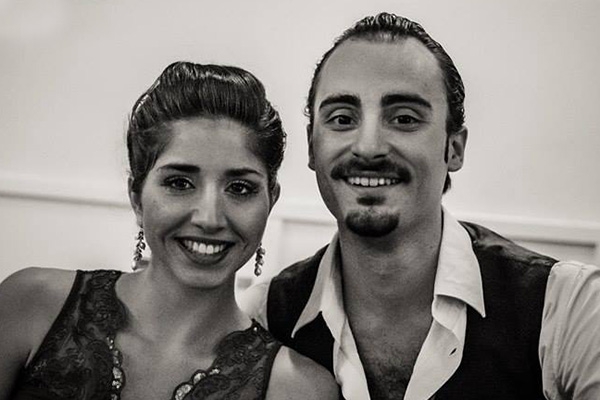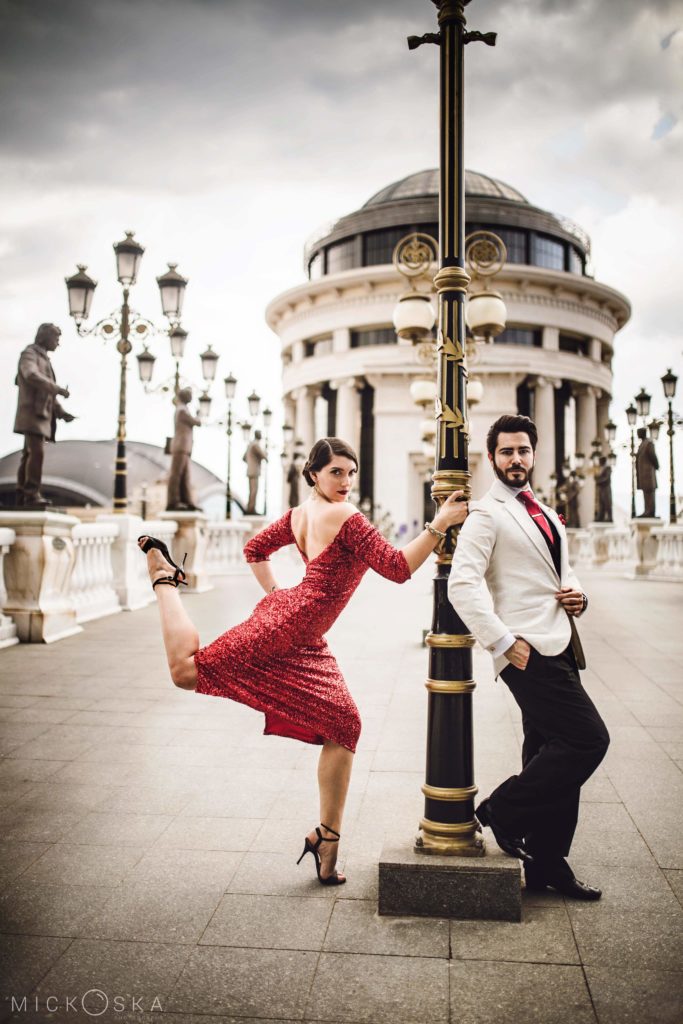 Natasha Lewinger & Haris Mihail
Nous avons commencé à danser il y a 14 ans. Nos chemins se sont croisés début 2016.
Nous sommes professeurs de tango professionnels et danseurs et nous aimons nous concentrer sur la connexion, l'élégance, la musicalité, la dynamique et la qualité du mouvement.
Nous aimons la danse sociale, en particulier le « style milonguero ».
La chose la plus importante dans le tango pour nous est la connexion.
Nous sommes fous de technique, mais seulement comme un moyen d'améliorer la connexion et les sentiments qui nous permettront de nous adapter à tout le monde et à tous les styles.
La communication entre nous est la clé de notre tango. Écouter le « leader » est aussi important que d'écouter le « follower ».
"We love music, we love tango !"
Bandonegro est un orchestre unique, leur conception musicale, la passion et un style sans faille ont fait que ces jeunes musiciens polonais gagnent le cœur des auditeurs du monde entier.
Ils sont largement considérés comme le meilleur groupe de tango européen de la jeune génération et les étoiles montantes des orchestres de tango.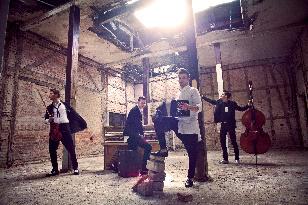 David « Duddie » Mancini (It) Traditional Tango in the great room (500 m2)
Gerhard (Ger) Tango Electro / Nuevo / Non Tango in the small room (100 m2)
André-Phil. Beltzung (Fr)